Weight Display Indicators
There is a huge choice of weight display indicators on the Market within the UK, and we are here to help you decide which one will suit your application the best.
We can offer a simple, weight only display - right up to a fully configurable or programmable display to meet your exact process requirements.
If you would like assistance in choosing the right indicator for you, we will give you sound advise and point you in the right direction.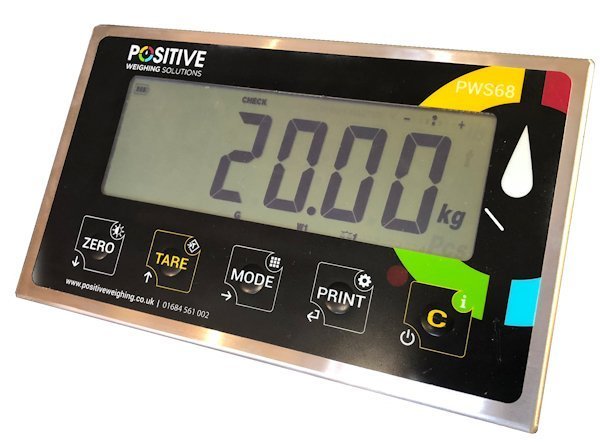 The Positive Weighing PWS68 Checkweighing Indicator.
This is our 'GO-TO' Indicator for so many applications. Its IP68 casing makes it exceptionally versatile for use in so many applications. From Food packaging to Steel manufacturers to Fork Lift Truck Scales.

Positive Weighing Solutions are a main dealer for Dini Argeo in the UK. We keep stock of many of their products for a fast and efficient Installation. If you have any questions on any of the products below, please just give us a call.