Positive Weighing Solutions are proud to be the UK's only distributor for the NEXUS fork lift truck scale. The NEXUS fork lift truck scale is the most trusted design in the USA logistics industry, with more units in service than any other brand. It attaches to most types of fork lift truck ...
Whether you want to just weigh on your truck to get a simple weight reading

off a local display,or have a more complex system sending data from the
truck, to a fully automated Weigh & Scan application, PWS will have a solution for you.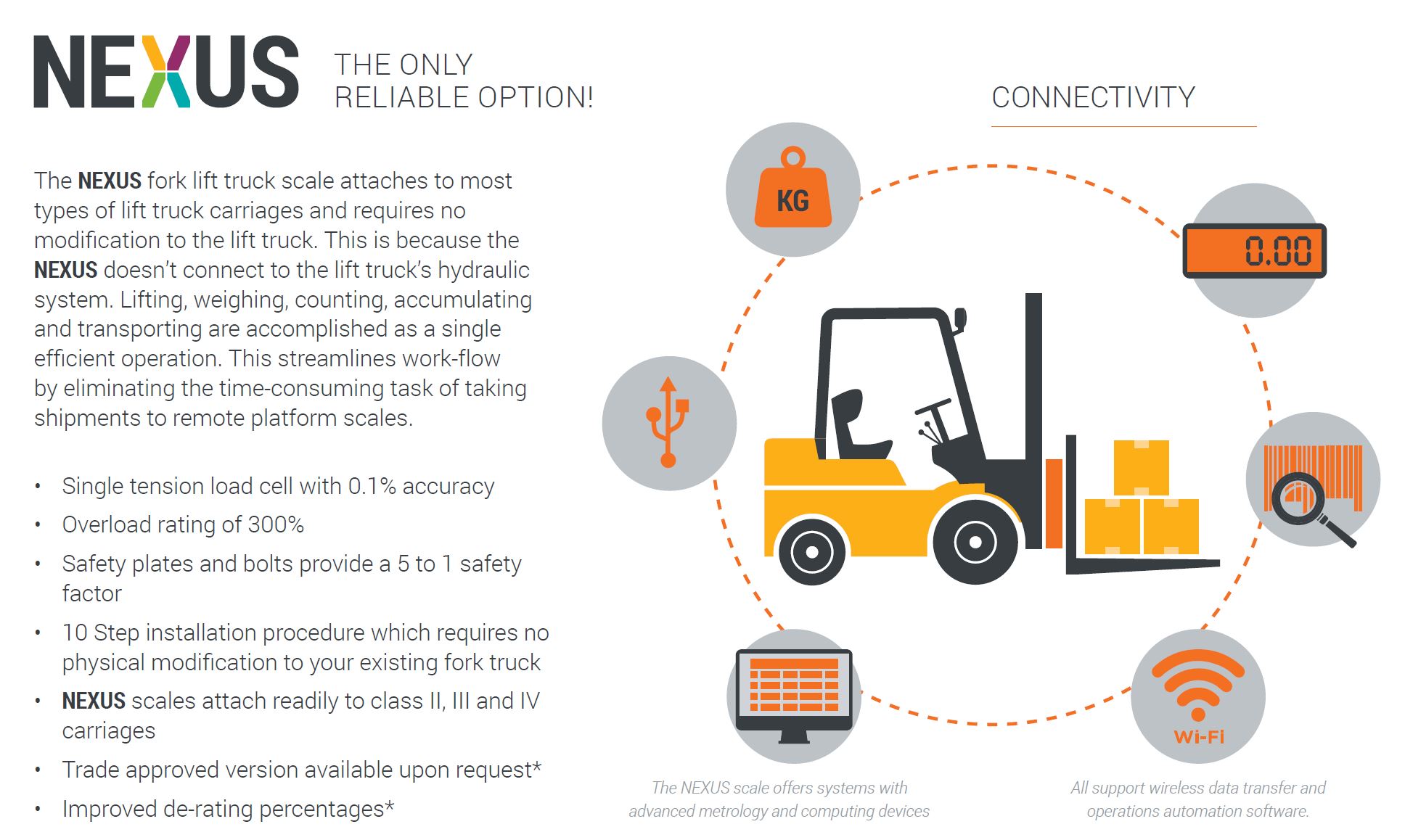 SCANNING ON YOUR FORK TRUCK