The PWS, SCAIME, Schneider Electric relationship
The finish line at the Schneider Paris Marathon in 2019
Positive Weighing Solution have been the sole UK Distributor for all Scaime products since 2013. We offer their complete range of Loadcells, electronics and related items.
Since 2008, Scaime is an active member of the <<Collaborative Automation Partner Program>>, created by Schneider Electric in order to offer even more extended automation solutions to its customers.
Meeting the flexibility needs of OEMs and system integrators, eNod offers a validated connectivity on the Schneider Electric M340, M258 and M238 PLCs via CANopen, Modbus-TCP or Ethernet-IP networks.
eNod weighing controllers also include powerful functionality for high speed measurement transmission and application software dedicated to dosing and dynamic checkweighing.
In addition, SCAIME provides The PMESWT module, a weighing solution specifically designed for Schneider Electric.
This weighing module, fully integrated on M580 Ethernet backplane or x810 RIO drop, provides great value to the end user; Integration inside UNITY PRO via FDT/DTM, network transparency based on Ethernet backplane communication and Hot-swap capability.
SCAIME was awarded Partner of the Year 2015 & 2016 by Schneider Electric.
As a result of the relationship between Scaime and Schneider, we work very closely with Schneider in the UK on automated weighing applications and have completed some excellent projects using the scaime products alongside the Schneider PLC range.
Members of the PWS team are encouraged to join Tony & Lucy  competing in the Paris Marathon every April which is sponsored by Schneider.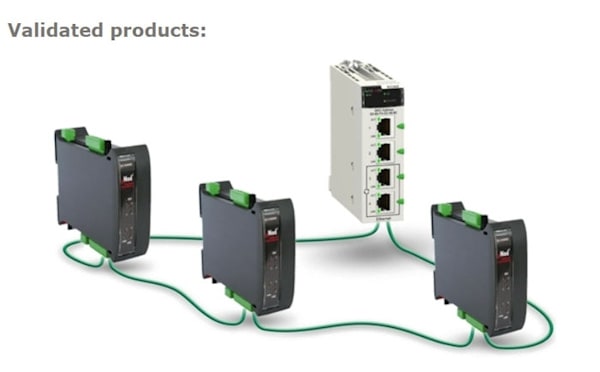 e-Nod 4 Weighing Controllers
eNod4 weighing controllers work with EcoStruxure Control Expert and EcoStruxure Machine Expert. They offer connectivity to CANopen, Modbus-TCP or Ethernet-IP networks and advanced weighing functions for checkweighing, filling, dosing or continuous feeding.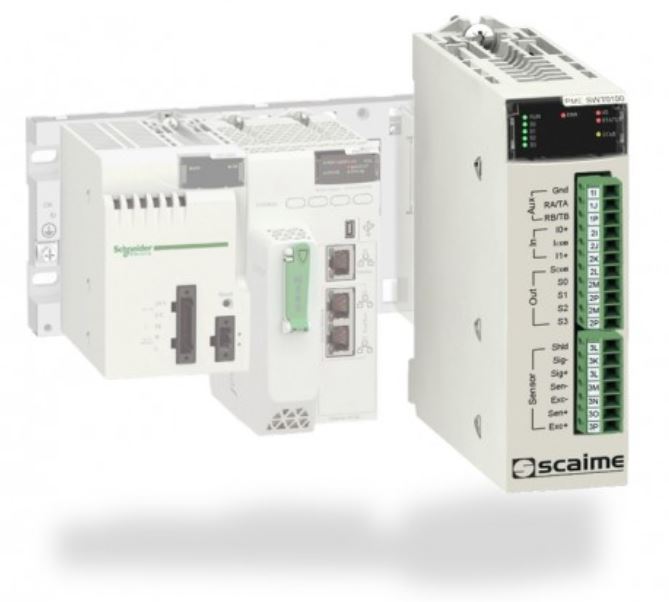 PMESWT Weighing Module for M580 PLC
PMESWT is a Plugg-in weighing module for M580. It offers high speed communication via the Ethernet backplane, easy integration into EcoStruxure Control Expert by FDT / DTM, and hot-swap capability.