With our Postal Repair Service, you can be assured of receiving your scale back in a timely manner, fully sanitised and ready for use....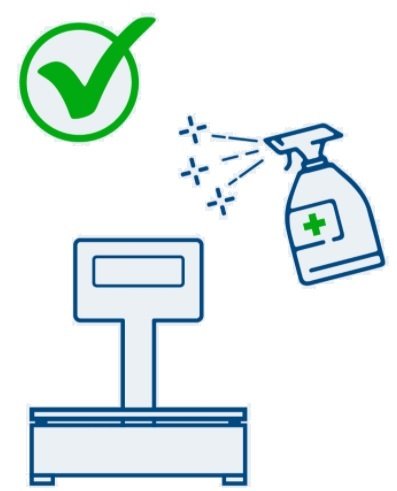 Throughout 2020, our Postal Service has become very popular.
If you have a scale that needs repairing, and do not want an engineer to come to site due to COVID, or simply due to the call out charges you would incur, you have the option to send it in to us.
What is involved?
1) First of all, give us a call and one of our helpful service team with assist you with your enquiry. There is an online form to complete which is in the link at the top of the page.
2) We will send you a quote to cover the assessment and return shipping costs which needs to be accepted prior to you sending the scale to us (unless you are a contract customer)
3) You send the scale to us
4) Once the scale has been received by us, we will notify you of receipt
5) The scale is assessed and you are sent an updated quotation for the repair costs
6) Once the quote is accepted, we will repair the scale, ordering in any parts that are required if they are not in stock and ship your scale back to you.
COSTS
Assessment charge is £25
Return Charges (UK Mainland only - excludes highlands and Islands - please ask for a quote)
Return charge for a box up to 30kg is £25
Return charges for pallets are as below dependant on size:-
1000 X 1000.........£55
1200 x 1000.........£60
1250 x 1250.........£65
1500 x 1250.........£75
1500 x 1500.........£90
Please note that we will use the same packaging to ship your scale back to you, so please ensure it is suitable and durable enough.
Turnaround times - Let us know how urgent your repair is and we can react accordingly. There is no additional charge for a same day or next day turnaround as this is what we always aim to achieve anyway (depending on workload) , we just ask that you let us know your requirements.