The Next Generation of Scout Balances
The SCOUT STX  Industrial Laboratory Balance
STX - Ideal for laboratory & industrial applications, the OHAUS Scout features an easy to navigate color
touchscreen display & a slim design which allows stackable storage. Geared for superior performance
with fast stabilization time and high resolution weighing results, these portable balances set a
new standard for a broad range of weighing applications. Features also include superior overload
protection and expanded connectivity options.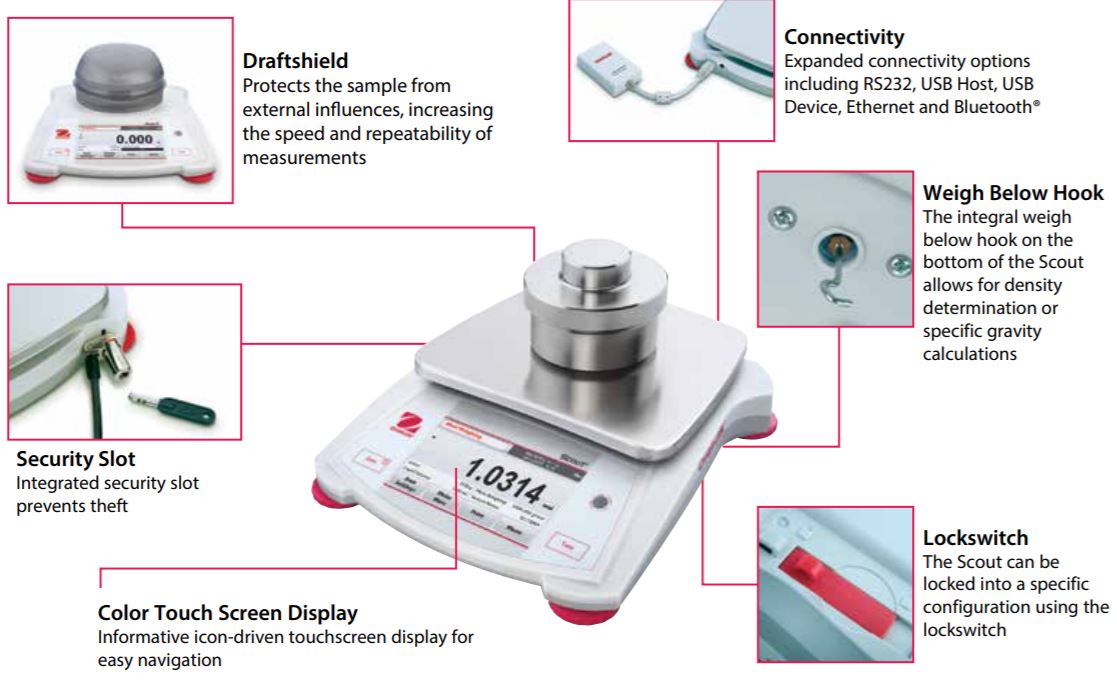 The SCOUT SKX School Balance
SKX - Designed for education applications, the OHAUS Scout with large backlit LCD backed by education
software is the ideal balance for your classroom. It is built to endure demanding classroom applications
with superior overload protection. Features including faster stabilization time, increased capacity,
multiple connectivity options and stackable design make Scout the best weighing experience for
the next generation classroom.
IF YOU HAVE ANY QUESTIONS OR WOULD LIKE TO GET A QUOTE - PLEASE CALL US ON 01684 561002