Mounting accessories for load cells
Because the environment in which load cells are located strongly influences measurement chain performance, we offer accessories suited to every weighing application.
Our weighing modules provide high-performance solutions for weighing tanks, hoppers or silos in an industrial environment. We have specially designed these accessories to facilitate the installation of scales and obtain precise and reliable weighing by reducing interference.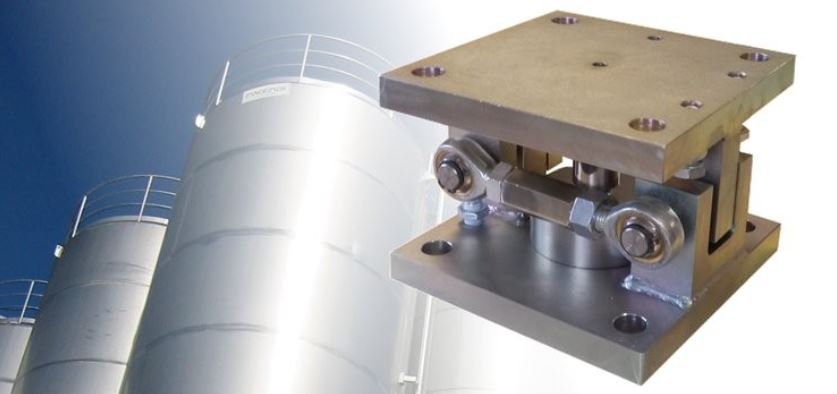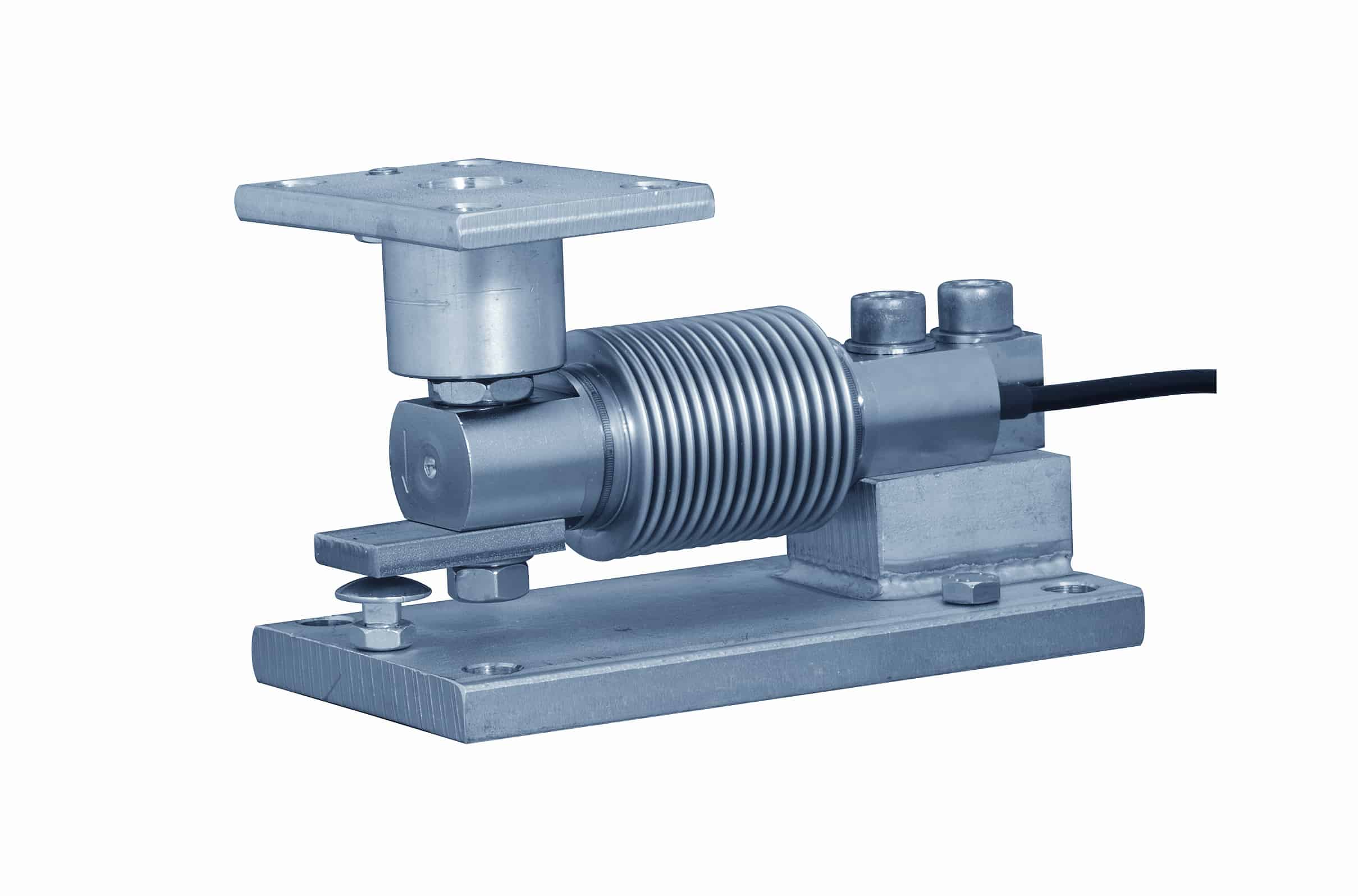 Mounting with damper for F60X, 10 kg ... 300 kg
RUBBERKIT-FX
10 kg ... 300 kg
Mounting hardware for use with load cell F60X up to 300kg
Upper plate and base plate made of stainless steel
Upper plate with rubber to compensate misalignement
Able to absorb small vibration or shocks
Designed for small tank weighing
Maximum load 300 kg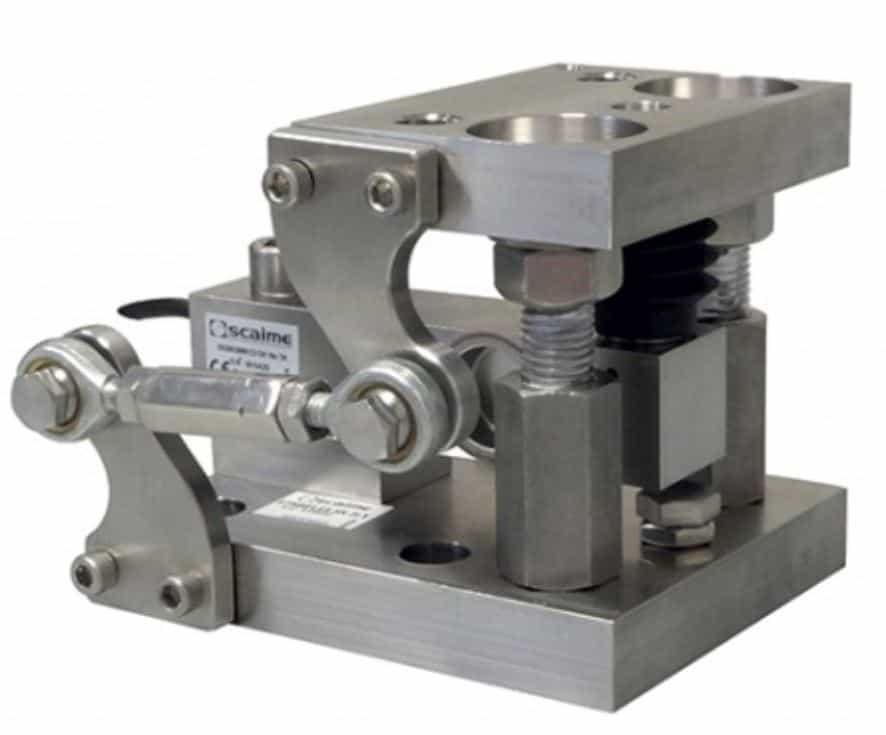 High accuracy mounting F60X / SK30A/X, 10 kg ... 5t
STABIFLEX EVO
10 kg ... 5 t
Mounting hardware for load cells F60X, SK30A and SK30X
Zinc plated steel or stainless steel construction
Cross stoppers and lift-off prevention included
Can act as a dummy load cell by tightening bolts up
Ball-in-cup design for high accuracy weighing
Optional stay rod to maintain the structure in dynamic application
Ideally suited for tanks, vessel and hoppers weighing
Version F for use with F60X, version SK for use with SK30A or SK30X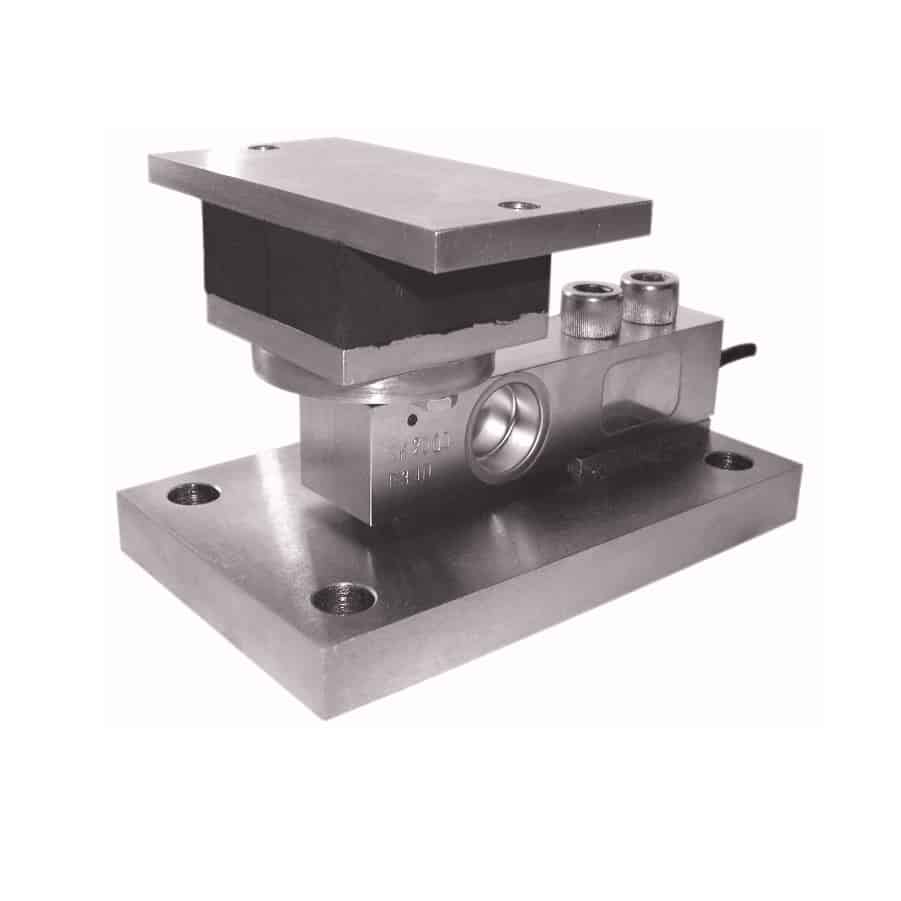 Mounting kit with damper for SK30A/X, 300 kg ... 5t
ISOFLEX
300 kg ... 2 t, 3 t ... 5 t
Mounting hardware for use with load cells SK30A or SK30X
Plates made of zinc plated steel
Upper plate includes damper for vibration and shock absorbtion
Designed for tanks or hoppers weighing
Upper plate and base plate sold separatly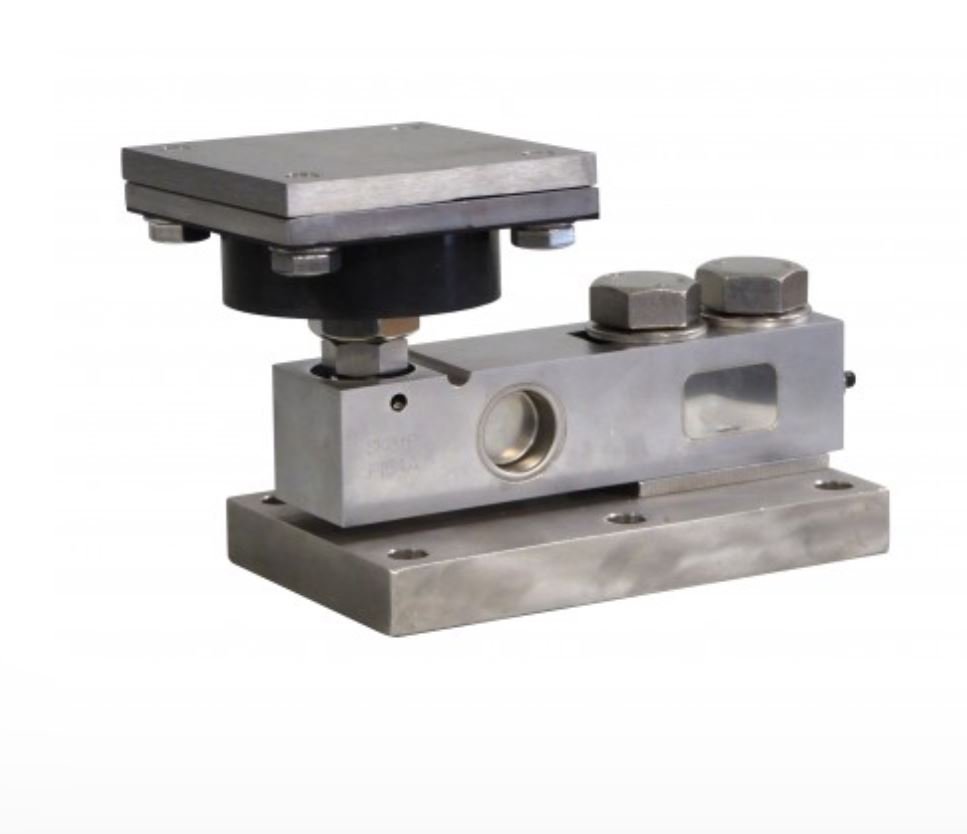 Vesatile mounting kit SK30A/X, 300 kg ... 5t
QUICKFIT-S
300 kg ... 5 t
Suitable for weighing tanks, conveyors or machines
Made of stainless steel
Damper to absorb vibrations
Ball joint decoupling with height adjustable
Allow misalignment, inclination and expansion of the structure
Damper and base sold separately
Optional welding upper plate
Safety restraint devices not provided
For use with SK30A or SK30X
High safety mounting for R10X, 250 kg ... 100 t
SILOSAFE-R EVO
250 kg ... 100 t
Mounting hardware for load cell R10X up to 100 t
Designed to weigh tanks and silos safely
Zinc plated or stainless steel construction
High capacity lift-off prevention device and cross stoppers
1 or 2 optional stay rods to maintain the structure in dynamic application
TÜV certification of safety data
Pendulum bearings allowing vessel expansion to provide high weighing accuracy
Integrated jacking bolts for easy load cell installation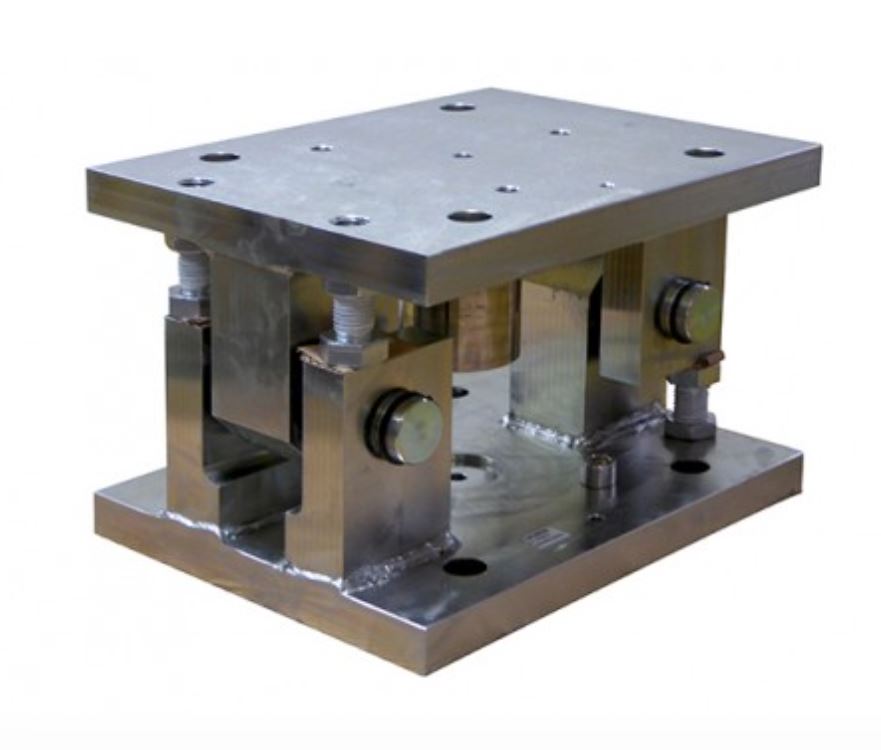 High capacity mounting kit for RH10X, 100 t ... 300 t
SILOSAFE-RH EVO
100 t ... 300 t
Mounting hardware for load cell RH10X from 100t to 300t
Designed to weigh tanks and silos safely
Zinc plated construction
High capacity lift-off prevention device and cross stoppers
TÜV certification of safety data
Optional certification according to EN1090
Pendulum bearings allowing vessel expansion to provide high weighing accuracy
Integrated jacking bolts for easy load cell installation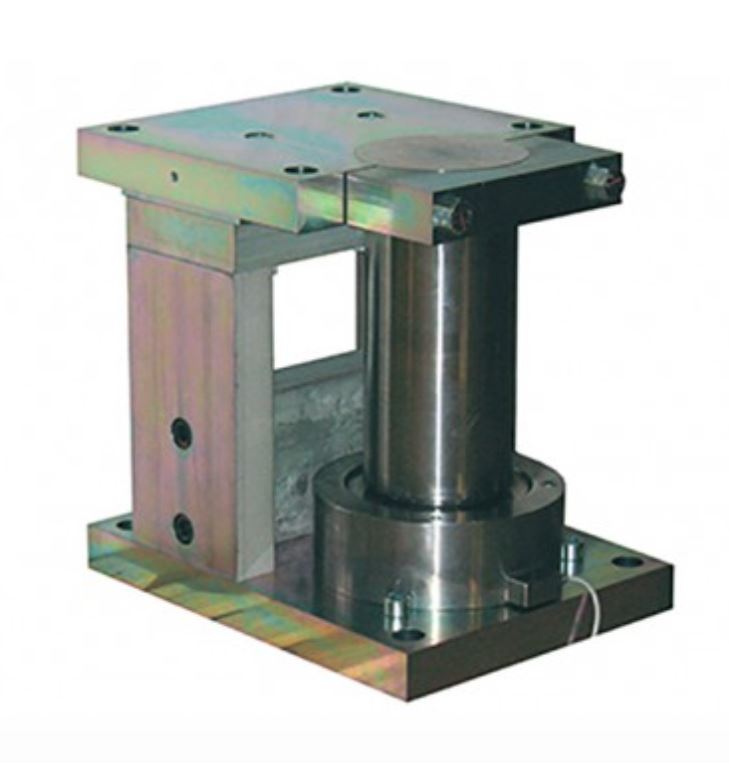 Very High capacity mounting for RH10X, 500 t ... 750 t
SILOSAFE-RH 750
500 t ... 750 t
Mounting hardware for load cell RH10X 500 & 750 t
Designed to weigh silos safely
Zinc plated construction
High capacity lift-off prevention device and cross stoppers
Pendulum bearings allowing vessel expansion to provide high weighing accuracy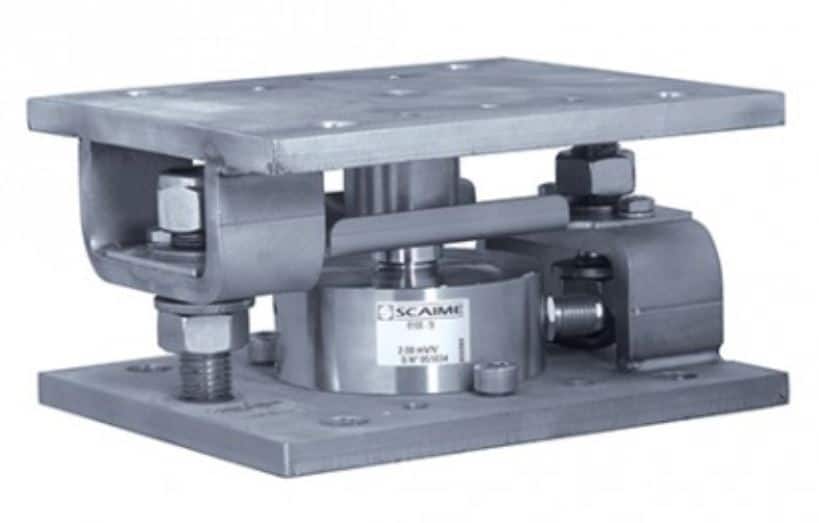 Low cost mounting kit for R10X, 250 kg ... 30 t
SILOKIT-RX
250 kg ... 15 t, 30 t
Mounting hardware for load cells R10X up to 30 t
Made of stainless steel
Lift-off prevention device
Plate system against lateral forces
Compact design and easy installation
Designed for tanks, vessel  and silos weighing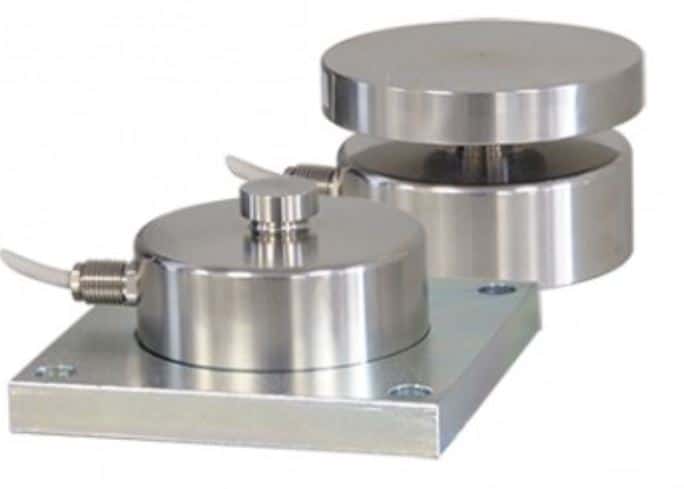 Mounting plates for R10X, 250 kg ... 100 t
R10X plates
250 kg ... 100 t
Designed for tank weighing
Base plates made of zinc plated steel
Standard Upper plates made of stainless steel
Upper plate compatible CAP made of zinc plated steel
Upper and Base plates sold separately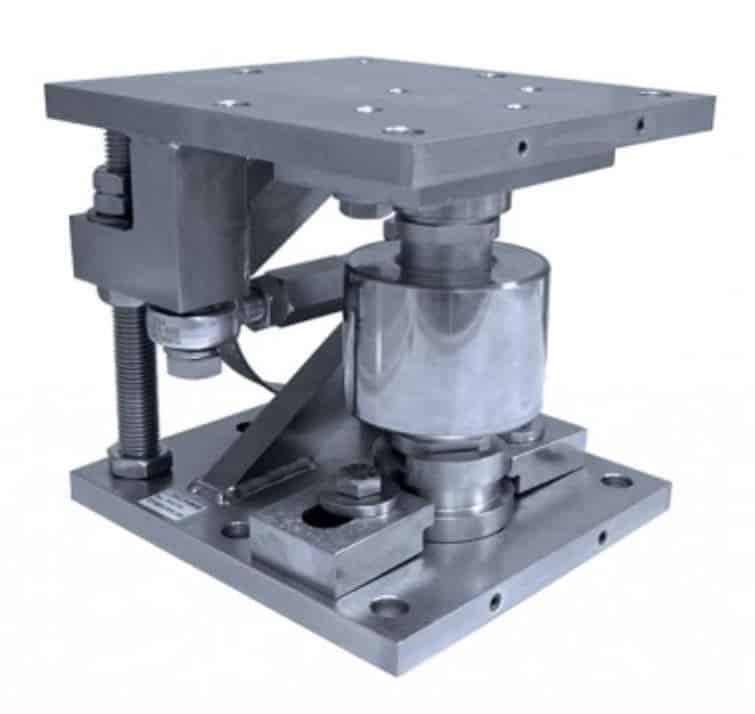 Assembly kit for CB50X / CA40X, 5 t ... 200 t
STABICAN
5 t... 40 t, 60 t, 100 t ... 200 t
Mounting hardware used with load cells CB50X or CA40X up to 200 t
Made of stainless steel or zinc plated steel
Integrated stabilisation rods
Lift-off prevention device
Compact design and easy installation
ideally suited for high capacity tanks and silos weighing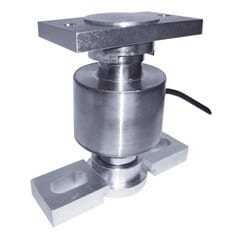 Weighbridge mounting kit for CB50X, 5 t ... 60t
LPM
5 t ... 60 t
Mounting hardware for load cells CB50X and CB50X-DL up to 60t
Made of stainless steel (LPM-X) or zinc plated steel
Integrated anti-rotation device
Hermetic O-ring on each cup
To be used in weighbridge or silo weighing applications
Compatible with STABICAN kit
Allow to replace load cell CA40X or C30A by CB50X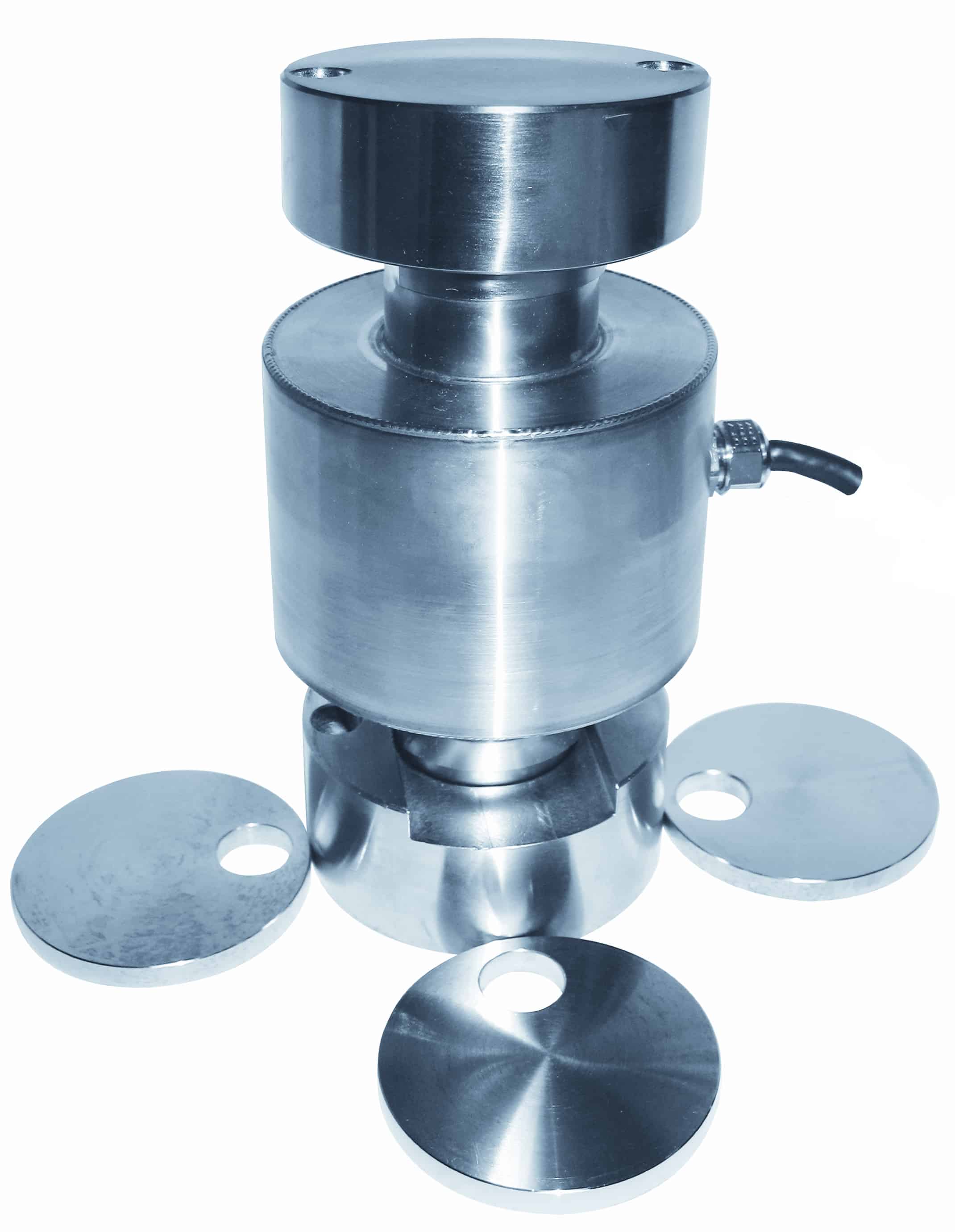 Truckscale mounting kit for CB50X, 5 t ... 60t
LPS, LPSH
5 t ... 60 t
Mounting hardware to be used with load cells CB50X or CB50X-DL up to 60 t
Made of zinc plated steel
Especially Designed for weighbridge applications
Integrated anti-rotation device
Hermetic O-ring on each plates
2 available heights : 170 mm (LPS) or 200 mm (LPSH)
Cups for weighing load cells CB50X, 5 t ... 60 t
LPC
5 t ... 60 t
Cups kit for load cells CB50X and CB50X-DL up to 60 t
Made of zinc plated steel
Integrated anti-rotation device
Hermetic O-ring on each cup
For use in weighing application on weighbridges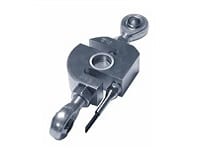 Traction mounting kit for ZFA / ZA30X, 25 kg ... 7.5 t
ROD END
25 kg ... 7.5 t
Rod end bearings for tension load cells ZFA, ZA30X
Made of zinc plated steel
Prevention of unwanted forces
Height adjustable
Stainless steel swivel foot for SK30A/X, 300 kg ... 5t
LFA
300 kg ... 5 t
Swivel foot for use with SK30A and SK30X load cells up to 5 t capacities
made of stainless steel with elastomer pad
Perfect prevention of unwanted forces
Compact and easy to install
Height adjustable by rotation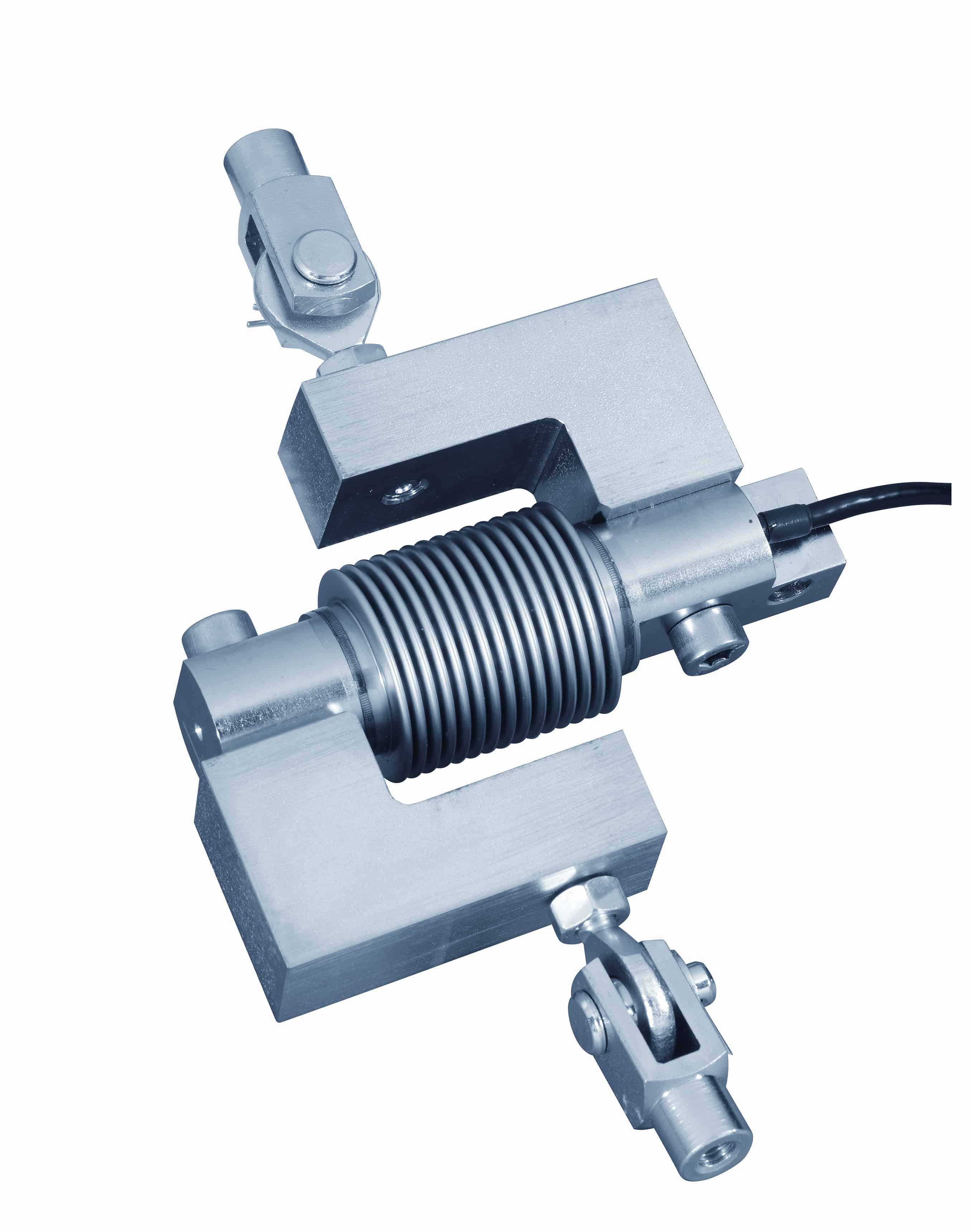 Tension mounting kit for F60X, 5 kg ... 200 kg
MTPFA
5 kg ... 200 kg
Mounting hardware for use with load cell F60X up to 200 kg
Tension mounting kit
Made of zinc plated steel
Designed for mechanical weighbridge upgrade and hopper weighing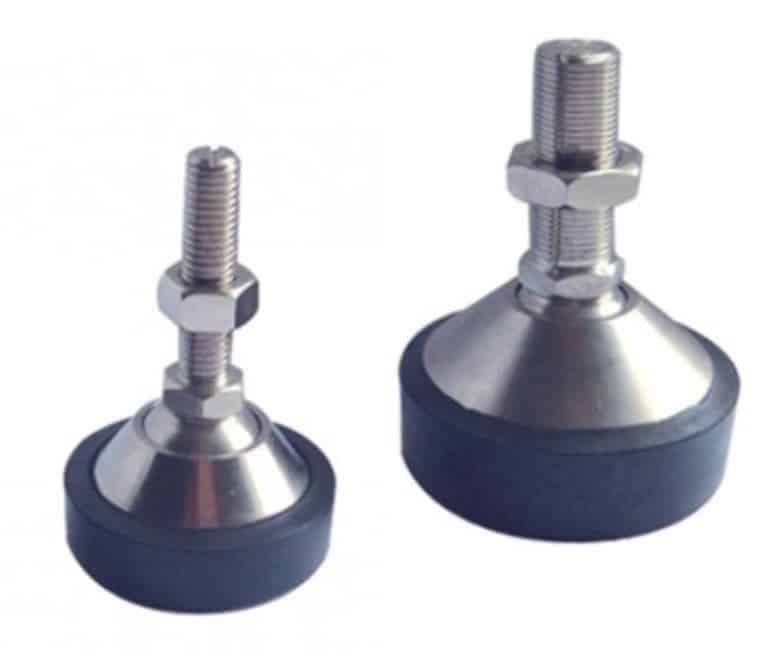 Swivel foot for F60X / SK30A/X / S10A, 5 kg ... 5 t
LFC
5 kg ... 5 t
Swivel foot dedicated to load cells F60X, S10A, SK30A and SK30X up to 5t capacities
Made of Nickel plated steel with elastomer pad
Height adjustable
Integrated articulation (±10°)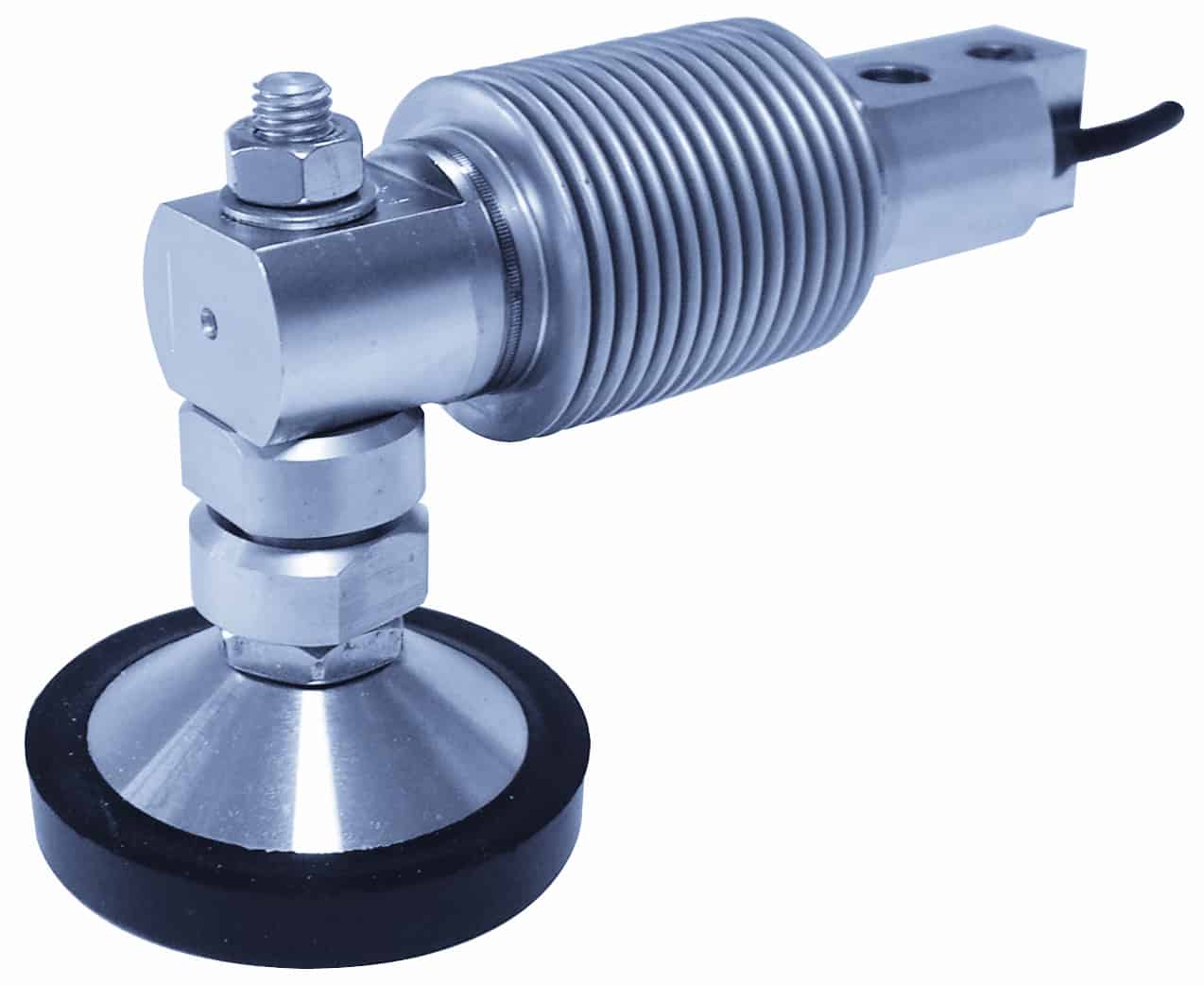 Stainless steel swivel foot for F60X, 5 kg ... 500 kg
LFD
5 kg ... 500 kg
Swivel foot for use with load cells F60X
Made of stainless steel with elastomer pad
Height adjustable
Integrated articulation (±10°)
Version 500 kg for F60X 5 kg ... 500 kg